Brand content
"What's your typical billionaire morning routine like?"
The #SiJetaisElles video hit 5 million organic views within a month (produced by Malmö Productions for Sista and Mirova Forward).
It wasn't an easy one to pull out though. What's the best way to ask these questions without pissing them off? Should we provide them ahead of the shoot? But then, would they still genuinely answer?
Behind the scenes of François-Henri Pinault's interview.
The creators of the campaign – the Sista collective, Mirova Forward and Malmö Productions – called on Jonas Parienté, founder of Chaï Chaï to direct the film along with co-director Benjamin Gauthier.
One of the additional content featuring French Tech tycoon Xavier Niel.
Together, we decided on a mockumentary art direction with handheld camera work such as in The Office and casted the brilliant Allison Chassagne as the fake journalist.
The campaign became an internet sensation, was broadly covered by French media and got the Silver Award at the Grand Prix Stratégies de l'Influence. More importantly, it has become a culture-changer and helped disrupt the bias in the way women entrepreneurs are interviewed.
See all Brand content
Documentaries
The word's most delicious heritage.
We're the proud producers of Grandmas Project.
Grandmas Project is a web-series inviting filmmakers around the world to make a short film on their own grandmother as she teaches them the making of a signature recipe.
Backstage of Şile, first episode of Grandmas Project season 2.
It was a close shot though. Back in 2014, we had no money and no support. We were kind of stuck.
But in 2015, we raised 21'000€ on Kickstarter and managed to produce three episodes.
Grandmas Project featured in Newsweek.
In 2016, we received UNESCO's patronage and for the next three years, we produced a total of 13 episodes, receiving accolades from the public, media outlets and festivals.
Scene from Sindi Kadhi, by Natasha Raheja, selected at FIPADOC.
See all Documentaries
Communities
779'058€.
And a lot of heart-warming hugs.
Polka x Kickstarter launch party at the Polka Factory (Paris).
779'058€ is the amount raised by 58 artists with the help of Chaï Chaï (that's 13'432€ per artist). Why? How?
Because we're into crowdfunding since 2007.
Because we ran three campaigns of our own for documentary projects: Next year in Bombay and the two seasons of Grandmas Project.
Crowdfunding campaign for Grandmas Project season 2.
Because we've been Kickstarter ambassadors in France and Western Europe since 2018.
Kickstarter talk at the animation film market MIFA (Annecy).
For Kickstarter, we're aggregating a community of creators and partners (festivals, schools, media outlets…). Then we help each of these creators to gather his or her own community, expand it and create new opportunities.
We've mentored campaigns ranging from student projects to the documentary on Laurent Garnier and its 2700 backers.
The hilarious teaser of the Laurent Garnier: Off The Record campaign.
Jonas has also given masterclasses and has animated workshops across Europe, in schools, festivals and markets.
See all Communities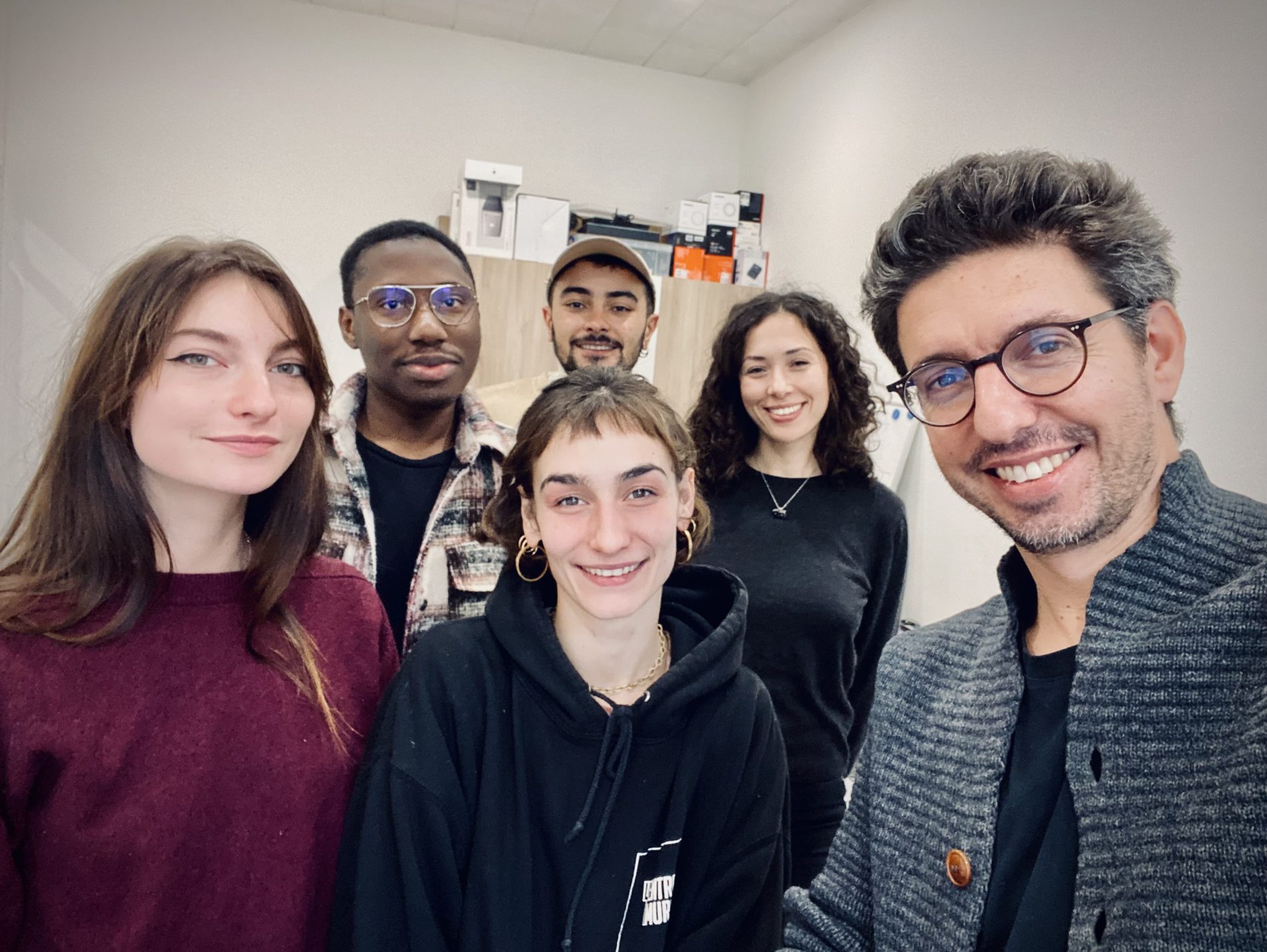 Chaï Chaï is a production house and creative agency specializing in social and cultural projects. Our skills cover every step of the artistic and strategic process, to the benefit of meaningful projects.
Our clients include: Agence Française du Développement, Bloomberg Philanthropies, CDC Habitat, C40 Cities, Colette Club, Le Fooding, Institut du Monde Arabe, Jeu de Paume, Kickstarter, Musée du Quai Branly – Jacques Chirac, Le Monde, Publicis, Sonos, Ville de Paris, We Are Social, Zardust.